|<This page is extremely outdated.It will need heavy editing,so please edit this page and put your signature in the "edits" section.If you want,look at the page history.>

Sonic Boom is a CGI-animated series based off the hit video game character Sonic the Hedgehog.It aired on Cartoon Network in November 2014.The animation was made by OuiDo! animation,and featured new designs for Sonic,Amy,Tails,Knuckles,Eggman,and more.
Sonic Boom was teased when a picture surfaced of the shadows of the redisigned characters.
Later,a clip of episode one of the series was uploaded on Sega's Youtube Channelsand on various Youtube channels and sites like IGN.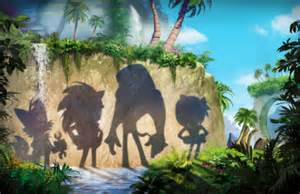 Video Game
Edit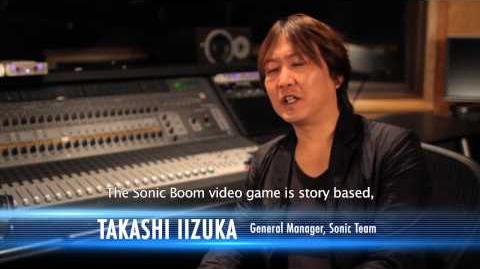 The video game tie-in will be produced by BigRedButton for the Wii U version,and Sanzaru Games for the 3DS version.Sonic Team and SEGA,creator of Sonic,will also help.The game was released in November 2014, and was panned by critics. Many complained of the Wii U version of bad gameplay, bad graphics, bad framerate, annoying voice acting, and among other things.The 3DS version got slighty less bad reception. Both versions sold terribly, and have became the lowest selling Sonic the Hedgehog game in history.
The TV Show will be developed by OuiDo! Entertainment in collaberation with Sega of America.This is the 5th show to be based off of Sonic but is the first to be CGI-animated.It is also the 2nd series to be made in France,second being Sonic Underground.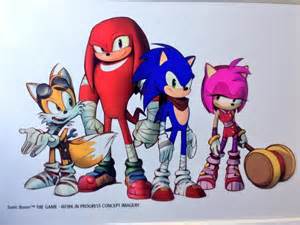 See our Sonic Boom Video Gallery here.
Online Games
Edit